The guided bone regeneration (GBR) technique is used to facilitate bone regeneration when the bone thickness in the jaw is insufficient for implant placement.
After implant placement, the area of bone deficiency is packed with autogenous bone (i.e., the patient's own bone) and/or an artificial bone replacement material and covered with a special membrane. When a large quantity of bone is needed, GBR is performed before implant placement.
Procedures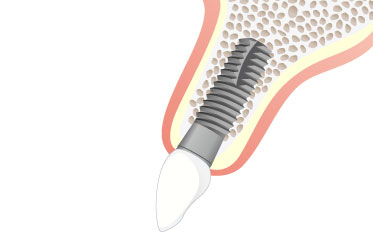 An implant can be put in place at the same time as the lost bone and tissue are regenerated.
People that viewed this Article also viewed these Articles